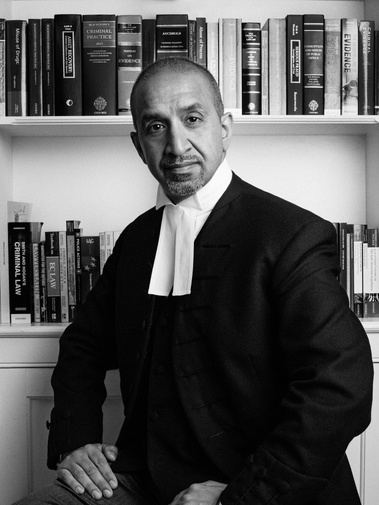 Terrorism & Firearms
Zafar is regularly instructed in terrorism & firearms cases.
Recent cases include:
R v Kamali & Ahad - Old Bailey
Trial of two young men accused of publishing terrorist material on the internet.
R v Rehman - Old Bailey
Husband and wife charged with attempted plot to blow up the London Underground and Westway Shopping Centre
R v Rashad
A two handed 'contract killing' case in which a Muslim cleric was accused of hiring a hit man to murder a fellow cleric in a dispute over the ownership of the Mosque, and was additionally charged with terrorism offences.

R v El-Faisal – Southwark Crown Court
The first Muslim cleric to be prosecuted on the basis of his 'hate sermons'. This ground-breaking trial was the first prosecution of a Muslim cleric in Britain. It was also the first time potential jurors were banned from sitting on the jury because of their religion. The judge agreed to a defence plea not to allow Jewish and Hindu jurors.
R v El-Faisal Link 1
R v El-Faisal Link 2
Majid v R – Court of Appeal
Appeal against conviction for attempted murder in a drive-by shooting, possession of a firearm with intent to endanger life, and perverting the course of justice. The appellant had been absent from and unrepresented at trial. Instructed as appeal counsel.